Stone & Brass Mix
2021-04-14
A touch of luxury:Stone & Brass Mix
Exclusive&Original Mosaic From Global Bridge
By Rena▕ Apr 14 , 2021
From the concept of nature and life elements, natural stone as the eternal mosaic material, we have carried out gorgeous innovation and design. We hope to incorporate various elements of nature into artistic mosaic decoration, reflecting the perfect integration of human and nature. This is the inspiration behind the new Global Bridge Stone&Brass Collection.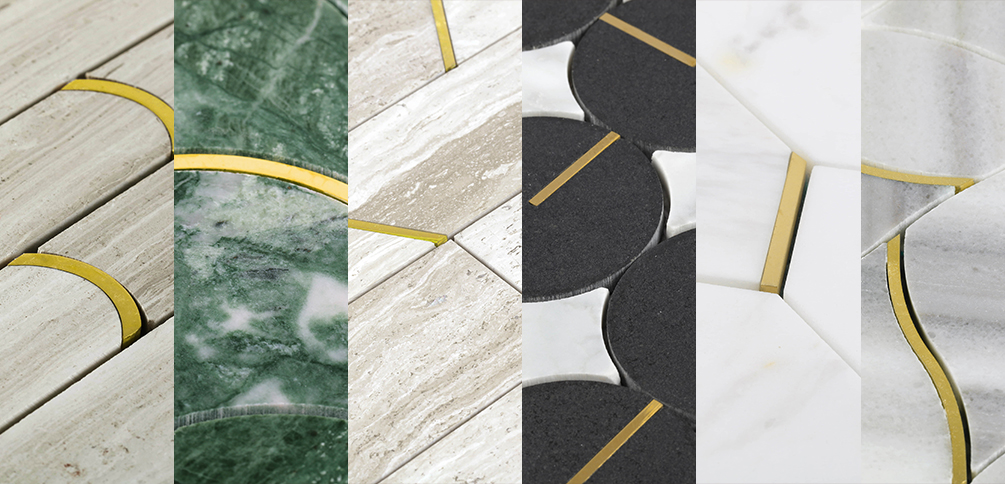 The timeless line of metal&natural stone was fashioned out of a desire to a new wave of architectural decoration trend tile has emerged more from the desire to express natural patterns and with generous beauty of simple lines.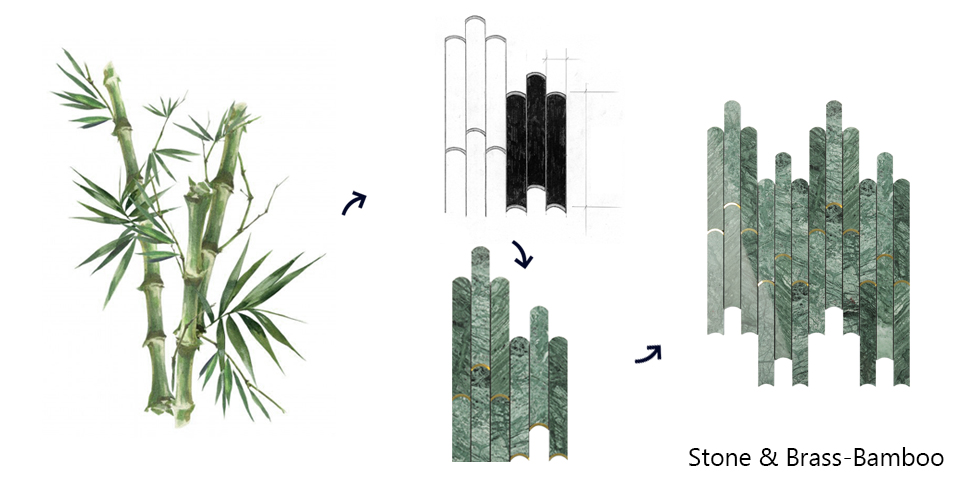 From the elements of bamboo joints, we use green stone to increase the vitality of the bamboo joint series. The long strip mosaic can achieve the feeling of extending the space. It is very recommended to use it in the living room or background wall.

Inspired by international clock, independent design elements from life into mosaics. We select popular marble as the basis and refine them into our new product series.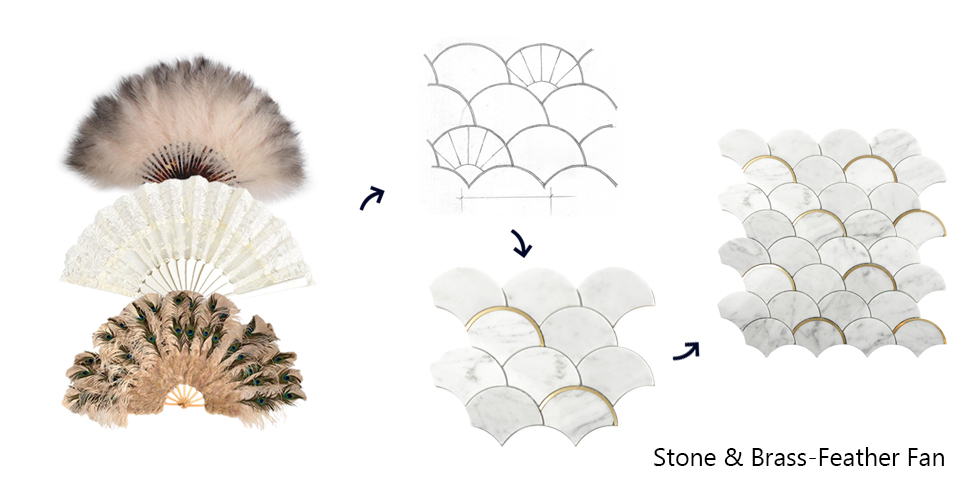 Just like the white waves, golden metal strips combine with marble, more low-key and luxurious. It is very suitable for kitchen backsplash.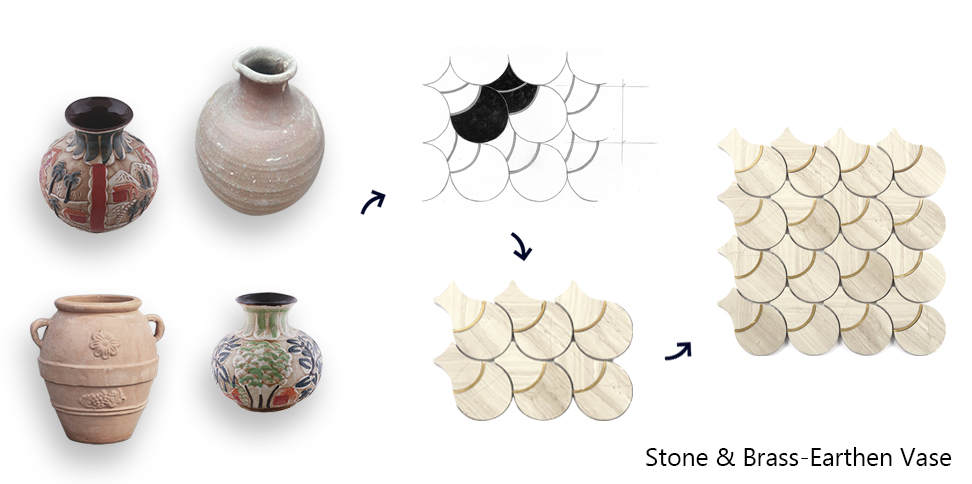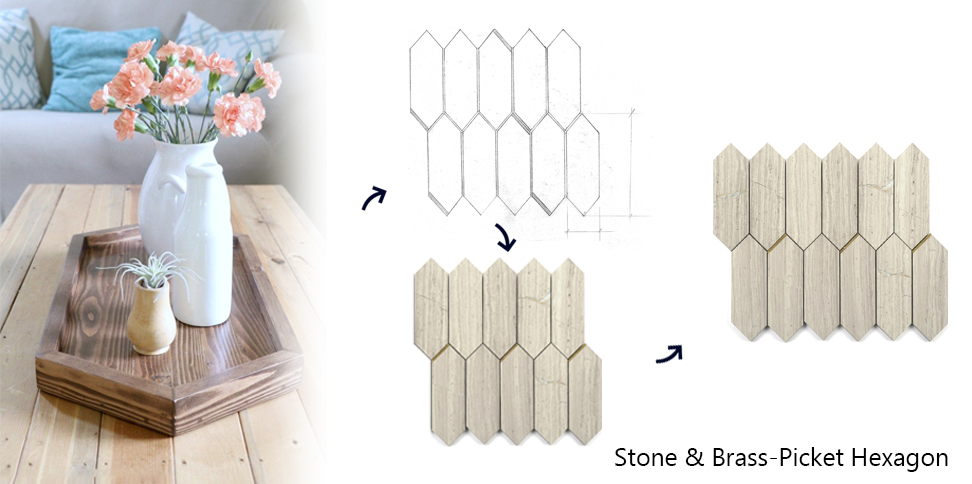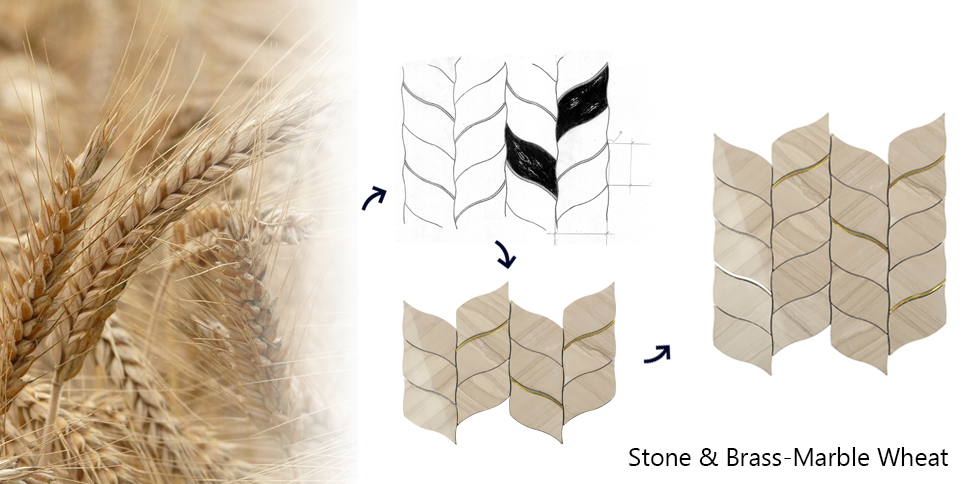 Smooth line of metal and stone perfectly fit together, unique inspiration from wheat, Global Bridge designers keep up with the trend and develop new products